Another great wedding this weekend that showed our simple, informal & relaxed style. There was no specific requests from the B&G, it was 100% up to us to capture the day in our style, I love it.
It was a long day, 12 hours exactly, it started at the brides place for some prep/family images. Next we were off to "Our Lady of Fatima" church at Kingsgrove for the ceremony. After the ceremony, everyone was invited back to the FOB's place for lunch and a Traditional Tea Ceremony. The formals was captured around the CBD and Luna Park area. The reception was at the Pioneer Seafood Restaurant, located at Yagoona.
Bride & Dad getting out of the car. The wedding cars was by Eternal Classics
B&G leaving the church. Great captured by my 2nd shooter "Milton" using panning and slow shutter speed.
I love this candid image.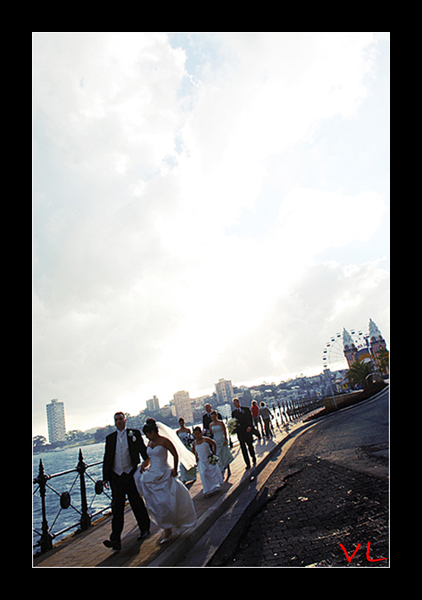 The bridal party
Our Lady of Fatima | Kingsgrove | Sydney Wedding Photographer Vincent Lai