It sure was a long day, todays wedding starting at 5:30am and finished at 11:30pm. We captured the B&G's E-session last year on Boxing Day, and a Picture Book was designed for them to be used as a Guest Book at the reception. Since we captured their e-session last year, they new exactly what our style was. Milton and I had 100% freedom to document the wedding as observers, only a very few family group images was captured for the older generations. The day started at the brides place capturing hair and makeup prep. Hair was by Dearne's Hair & Beauty . Two Tradition Chinese Tea Ceremony was performed, one at the brides place and one at the grooms place. After the tradition events, we were off to the Chinese Garden at Darling Harbour for a lovely civil ceremony. The ceremony was held at the "Hall of Longevity & Dragon Wall" with around 100 guests. After the ceremony, we captured some simple informal and relaxed candids around the garden. The reception was held at the yummy East Ocean Chinese Restaurant .
Have a great time in Melbourne B&G, see you soon.
Milton and I always tries to find great lighting, I think today we found it 🙂 Here are just a select few of the many great images.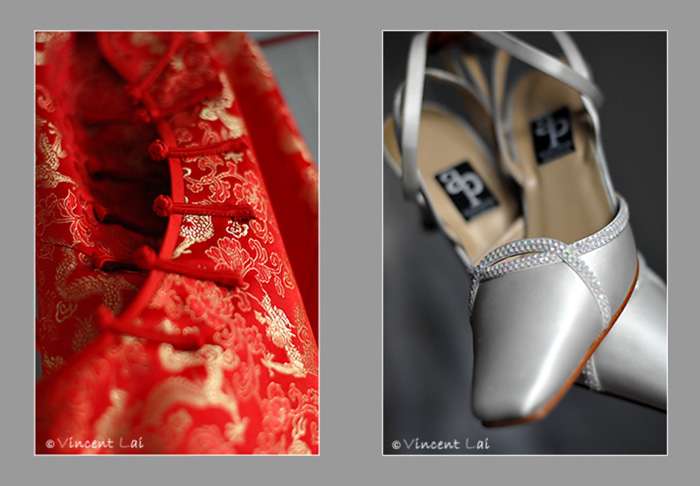 Tradition Chinese Ceremony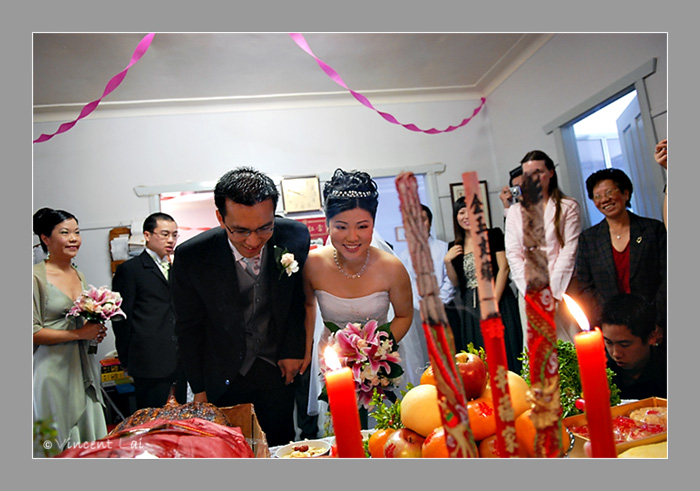 Top image, captured by Milton, I think he was on top of the ceiling 🙂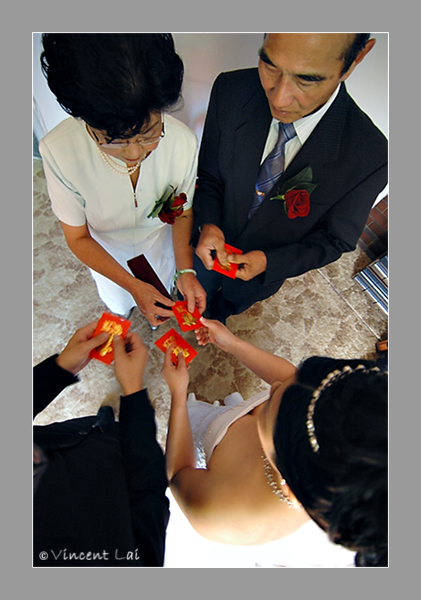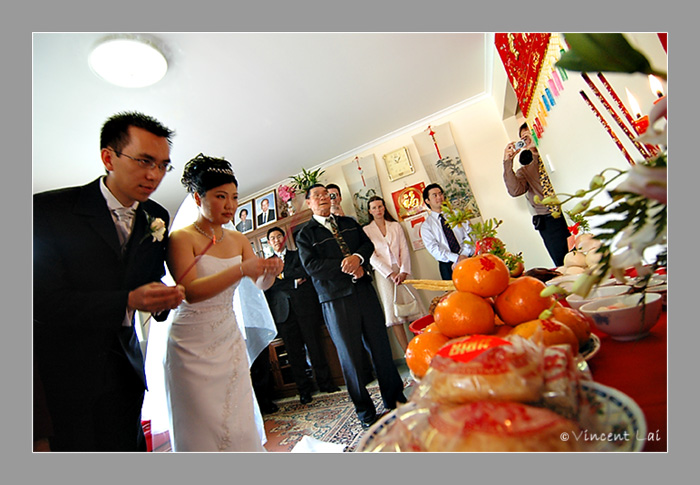 Civil Ceremony at Sydney Chinese Gardens @ Darling Harbour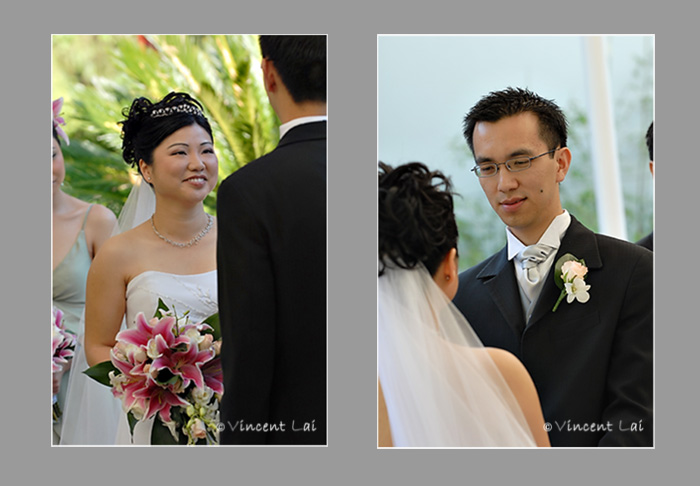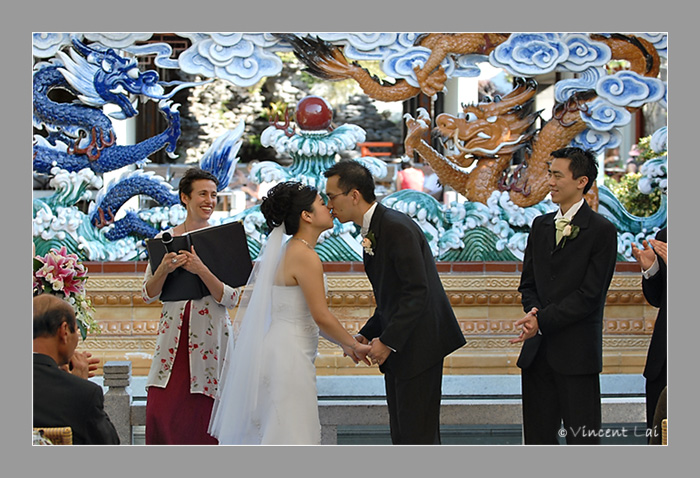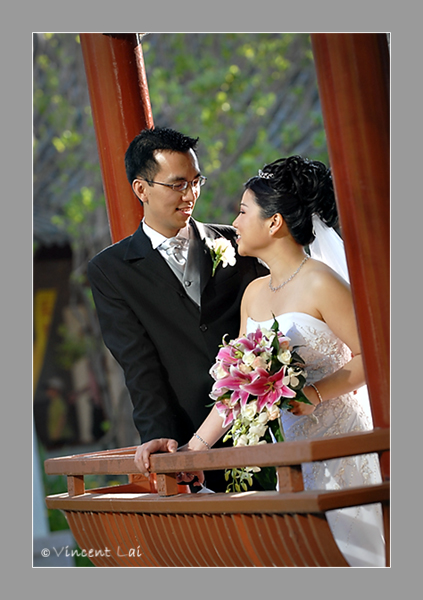 Milton saw the light and we both captured some great silhouttes.
Simple Informal & relaxed candids
Top Image: available light candid at the reception. Brides dad sings a song for the couple 🙂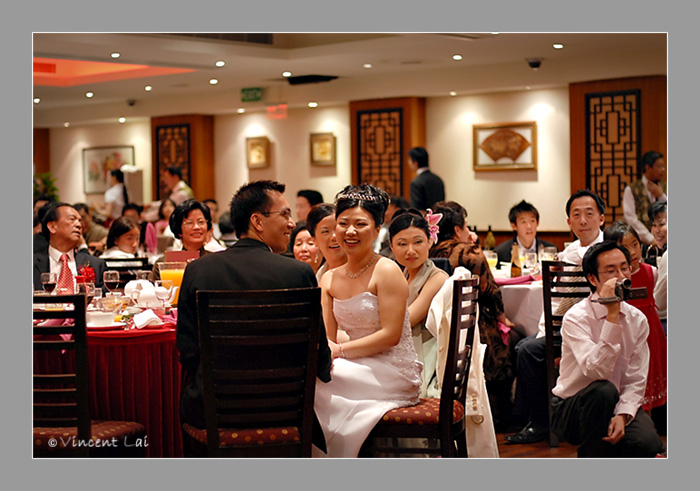 Chinese Tea Ceremony | Chinese Garden | East Ocean Chinese Restaurant | Sydney Wedding Photographer Vincent Lai