Sydney Wedding & Family Photographer
Read More
Sunday 25th December 2011 > Wishing everyone a wonderful Christmas 2011 and New Year. HAPPY HOLIDAYS 🙂
Read More
Thursday 27th Oct 2011 > Introducing my New Photobooth. My kiddies had a great time testing it out for me 🙂
Read More
Monday 12th September 2011 – Happy Mooncake Mid-Autumn Festival (中秋節), you can read all about it here. One of my favorite Chinese festivals has to be Mooncake mid-autumn festival, and it falls on Monday 12th […]
Read More
Saturday 20th August 2011. A lovely dinner with the family at Azuma Japanese Restaurant Chifley Plaza. Great service, yummy & beautiful Japanese food, love the Bluefin Tuna Toro. Captured with my Olympus P&S 🙂
Read More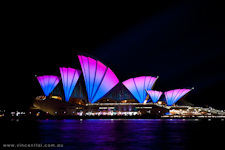 Friday 3rd June 2011 – A night out with the family around Sydney Harbour, Vivid Sydney Night Markets at The Rocks & Opera House to celebrate Vivid Sydney 2011 A Festival of Light, Music & […]
Thursday 3rd February 2011 – Happy Chinese New Year 2011 " Kung Hei Fat Choy " Wishing family, friends & clients a healthy, happy & prosperous year of the Rabbit. Kung Hei Fat Choy !
Chinese New Year 2011, Year of the Rabbit officially starts on the 3rd February 2011. There are heaps of events happening around the City of Sydney during the Chinese New Year Festival ranging from Night […]
Short Break away with family and friends, celebrating New Years Eve at Port Macquarie. New Years Eve Fireworks at Port Macquarie. Captured with my P&S camera, straight out of camera.
25th December 2010 – Lovely Christmas feast on Christmas Day with family @ my sisters place. From my new P&S camera